Come to the Magic Kingdom! Pediatric patients, your inner child, costume, making Christmas special: Kythe Christmas Party 2007.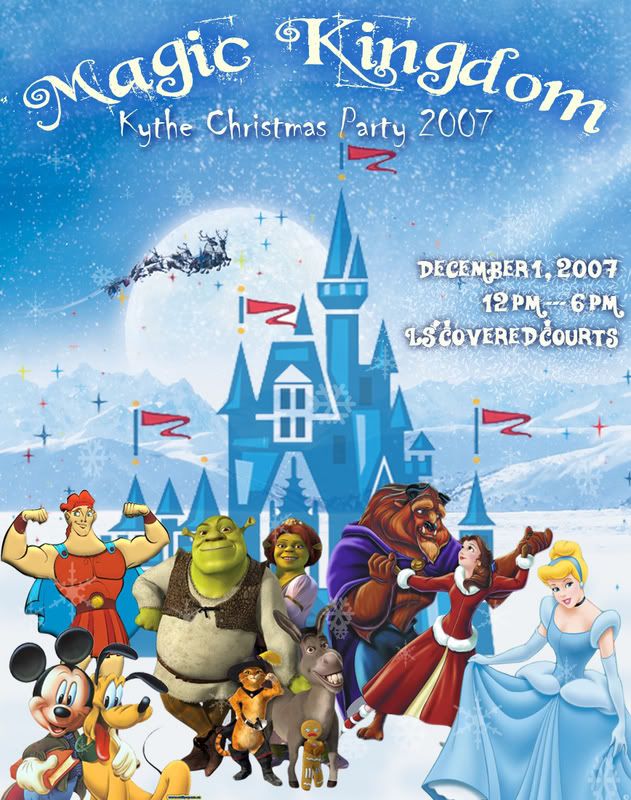 Christmas is fast approaching!!!

What better way to spend it than with kids who need YOU most?

Kythe will have its annual Christmas Party on December 1 2007.
150 pediatric cancer patients are expected to attend.
We really need help, and YOU can make all the difference.

This year, come to the Magic Kingdom in the LS CovCourts this December 1 (12:00pm to 6:00pm). Get a chance for you to get in touch with your inner child, dress in costume, and make Christmas special for children who really need it. :)

If you're interested in helping out, please contact Ther (09163789394) or Krissa (09178151787).
Make the difference. Come to the Magic Kingdom